Using digital technology in the preservation of water resources
At Imageau we are convinced that flawless management of the resource by the water stakeholders, and a greater understanding of the issues by all, will contribute to its preservation.
To this end, water stakeholders need access to accurate and immediate monitoring of the resource in their region or within their operation, to be able to anticipate risks, facilitate decision-making, and take necessary action. Public data on the state of drought in France must be freely available to all.
Hydrogeology consultancy Imageau designs and develops digital solutions to put artificial intelligence (AI) at the service of water.
Imageau has been awarded multiple distinctions for its innovations and has been a subsidiary of the SAUR group since 2017, demonstrating the group's historical commitment to the preservation of water resources and its desire to develop continuously innovative proposals for its clients.
Putting digital technology and artificial intelligence to work for the preservation of water resources
Facilitating the understanding and sharing of issues related to water resources
Promoting the adoption of water resource management and operational practices adapted to climate change
Reconciling the balance between environmental benefits, profitability and staff development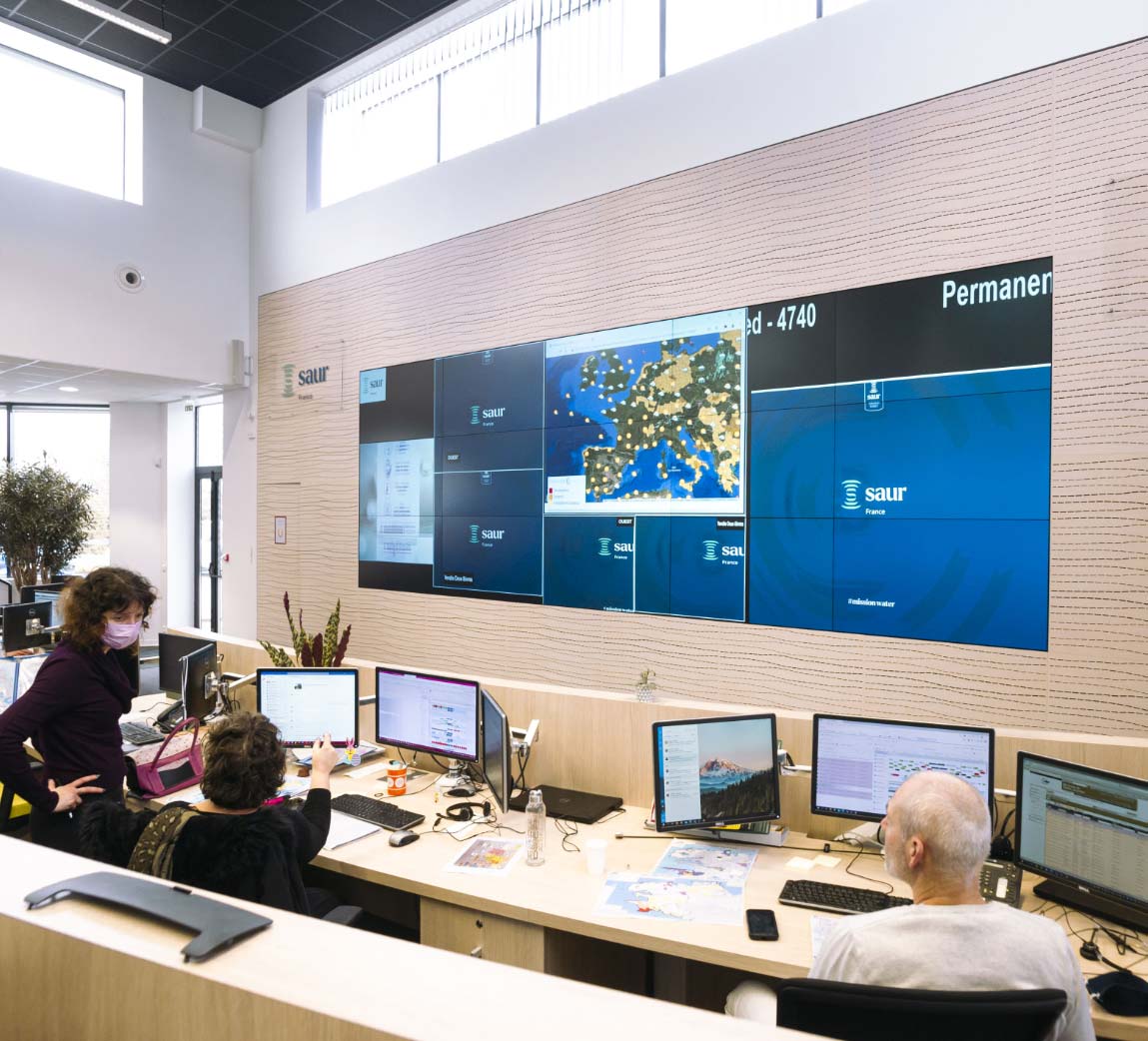 " The SAUR group relies on a strong digital culture to develop innovative and responsible solutions for the protection and preservation of water resources. "
Patrick Blethon, 
Chairman of Saur
From start-up to Saur subsidiary
2009
Creation of the start-up Imageau in Montpellier, by engineers and researchers of the CNRS (the French National Centre for Scientific Research) concerned with the preservation of water resources
2014
Presentation of the Business Awards France KvK at the Startup Award
2015
9th prize in the SME Pilot at the Small Company Awards
2016
The "Coup de Coeur" HYDRO INNOVATION Trophy at Hydrogaïa
2017
1st Prize for innovation from Crédit Agricole bank
2017
Trophy for innovation and economy in the Hérault region at the Septuors ceremony
2017
Imageau becomes a subsidiary of Saur, the France's 3rd largest water company, offering its solutions in France and abroad
2019
Launch of the EMI solution
2020
Launch of the Info Sécheresse (Drought Info) platform
2022
Imageau moves to Saur's premises in Nîmes, in the South of France
2022
Launch of the prediction module

Passionate about preserving the environment, our teams are committed to the success of sustainable water resource management projects.
To guarantee the efficiency and quality of our services, we ensure the scientific rigour of our methodologies and the technical reliability of our services.
We pay close attention to the needs of our clients and collaborators and take our work seriously without taking ourselves too seriously.
The climate challenge demands courage. At Imageau, we seek to shake up conventions, putting creativity and agility at the heart of our actions.