Our expertise is here to support you
Preservation, monitoring and anticipation are form the core of our strategy
The main mission of Imageau consultants is to act for the preservation of water resources. Our hydrogeological experts will work with you to design and implement solutions for optimised management of the resource and the operating assets.
Our hydrogeological team operates throughout France. With more than 200 studies to our credit, do not hesitate to contact us about your project.
Our hydrogeology consultants will assist you in
CHARACTERISATION AND PRESERVATION OF WATER RESOURCES
ADVICE - HERITAGE PRESERVATION AND OPERATIONS
FIELD INVESTIGATION AND INSTRUMENTATION
Our team will advise you in the evaluation of the potential of water resources of your region, on the quantitative aspect to seek new resources or to set up water savings (reuse of treated wastewater, for example), and on qualitative aspects to determine the origin of the issues concerning water quality.
Our mission is to help you adopt water resource management and operational practices adapted to climate change. Recommendations on the management of your assets will be established to maintain their production capacity and anticipate investment requirements.
For the preparation or updating of your regulatory files (Environmental regulations, Public Health regulations and Mining regulations). Our team will draft the files and assist you in their instruction with the authorities.
Our hydrogeologists carry out numerous field investigations (tracing, test pumping, creation of boreholes and piezometers, piezometric and sampling campaigns, etc.) adapted to suit your requirements and issues. For saltwater monitoring, we have developed a unique patented tool for multi-depth measurement of water conductivity.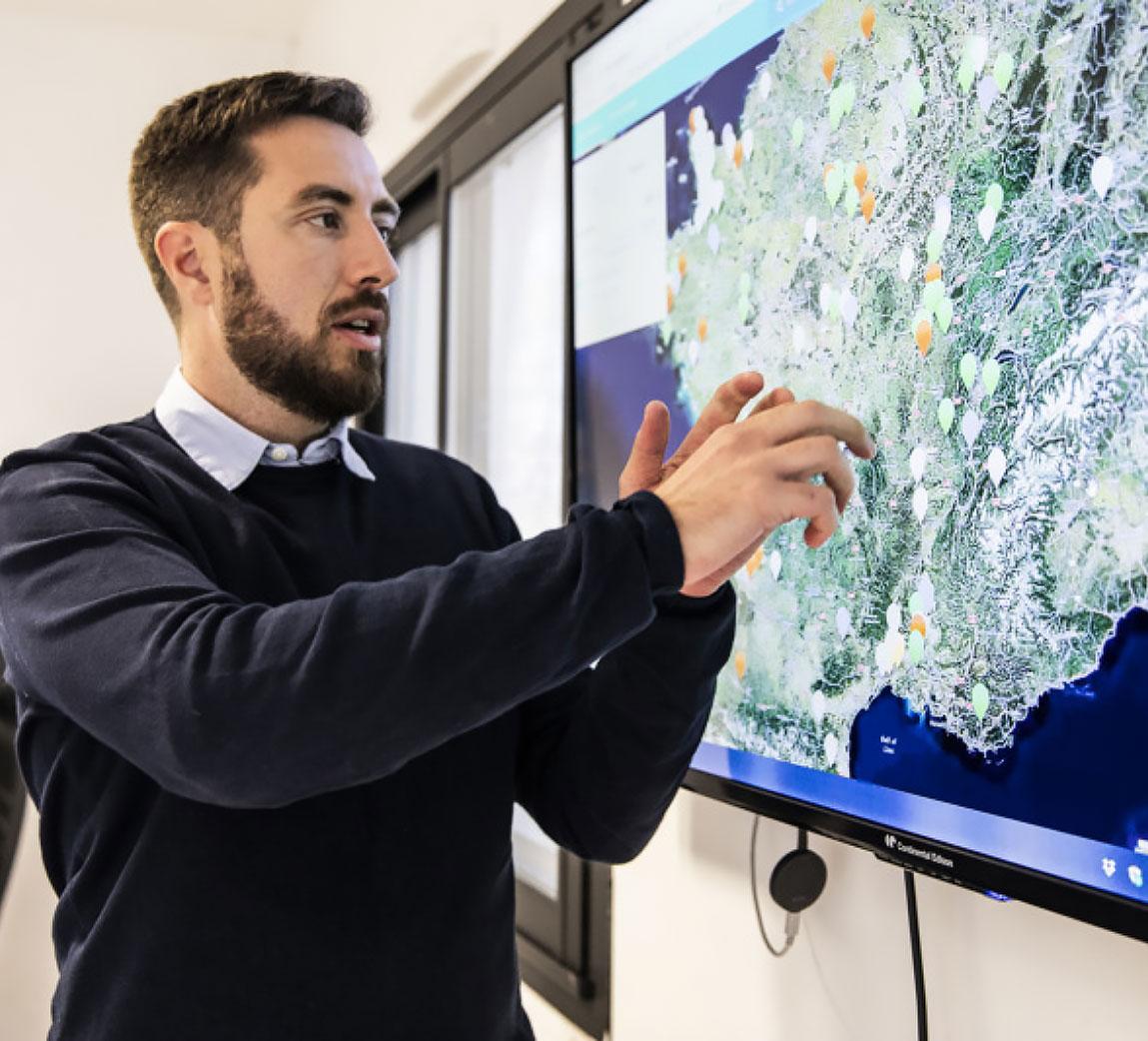 Evaluating water resource potential in relation to needs
Estimation of current and future water needs and assessment of the resource potential (overexploitation, drought, etc.)
Characterise flows: origin of water and determination of pollution
Water sampling
Chemical and isotopic analyses
Environmental studies
Drawing up and updating regulatory files
File for Environmental regulations / Public Health regulations
Preliminary file on the advice of the hydrogeologist
Authorisation and declaration file / mining regulations file
Undertaking project management
Advice and monitoring during the execution of your works (creation of works, regulations, restoration, etc.)
Presence of a hydrogeologist on site and end-of-work report
Diagnosis of the state of your production works connected to EMI
Report with technical recommendations for the preservation of the works and the resource (action planning, budget, etc.)
Optimising the productivity of the facility and defining its optimal operating flow rate
Carrying out test pumping in increasing flow stages with the existing pumping system
Search for a new resource / delimit the perimeter of an aquifer
Characterisation and research of water resources (location, sizing, etc.) by geophysical and geological prospecting
Re-use of treated wastewater following feasibility studies
Monitoring and management of the saltwater wedge phenomenon
Creation and installation of patented sensors (Aqua 3D).
Real-time monitoring of the evolution of the saltwater wedge
Operational recommendations to limit its impact