Digital Solutions : 

EMI Vigilance : the digital solution dedicated to professionals monitoring water resources for a particular region
It allows you to visualise and analyse data from your observation stations, enhanced with open access government data. This gives you a powerful tool for monitoring, calculating and helping you to make decisions about the water resources in your region.
Access a complete overview of the drought situation in your region
Enhance your observation network with public data: watercourse flows, groundwater levels, rainfall
Calculate and display the drought risk in your region
Centralise and visualise data from your observation stations
Any observation station producing data of type [date/time; value].

The data displayed is pre-validated by the app 
Increased peace of mind by being informed at the right time
Set your own alert and vigilance thresholds for all points in your region

Send notifications if a risk linked to your resource evolves

Automatic generation of personalized drought information bulletins for your region
Save time
Raw data automatically converted into indicators
Pre-configured graphs
The option to create cross plots on all your data with one click
Pre-configured reports that can be edited in Word
Effortless navigation through an intuitive interface
A 24/7 application that can be accessed from any connected device
Uses the latest web design innovations
Intuitive and ergonomic interface
All technical information and procedures available with one click
Share information easily
Automatic storing of your data in the ADES database
Give access to your data via a web application
Unlimited number of users
Easy exchange with any other type of database via a dedicated API
All your data
on a single application
Centralise, visualise and analyse all the data you need for decision-making via an exhaustive monitoring of the water resources in your region. Your environmental database can be created by Imageau or connected to EMI Vigilance if it is already in place.
MONITORING OF YOUR OBSERVATION STATIONS
VISUALISATION OF OPEN-ACCES GOVERNMENT DATA
Piezometers, Limnimeters, Meteorological stations, River warning stations and any other station producing time-stamped data.
Climate (precipitation and temperatures), River flow, National low water observatory, groundwater level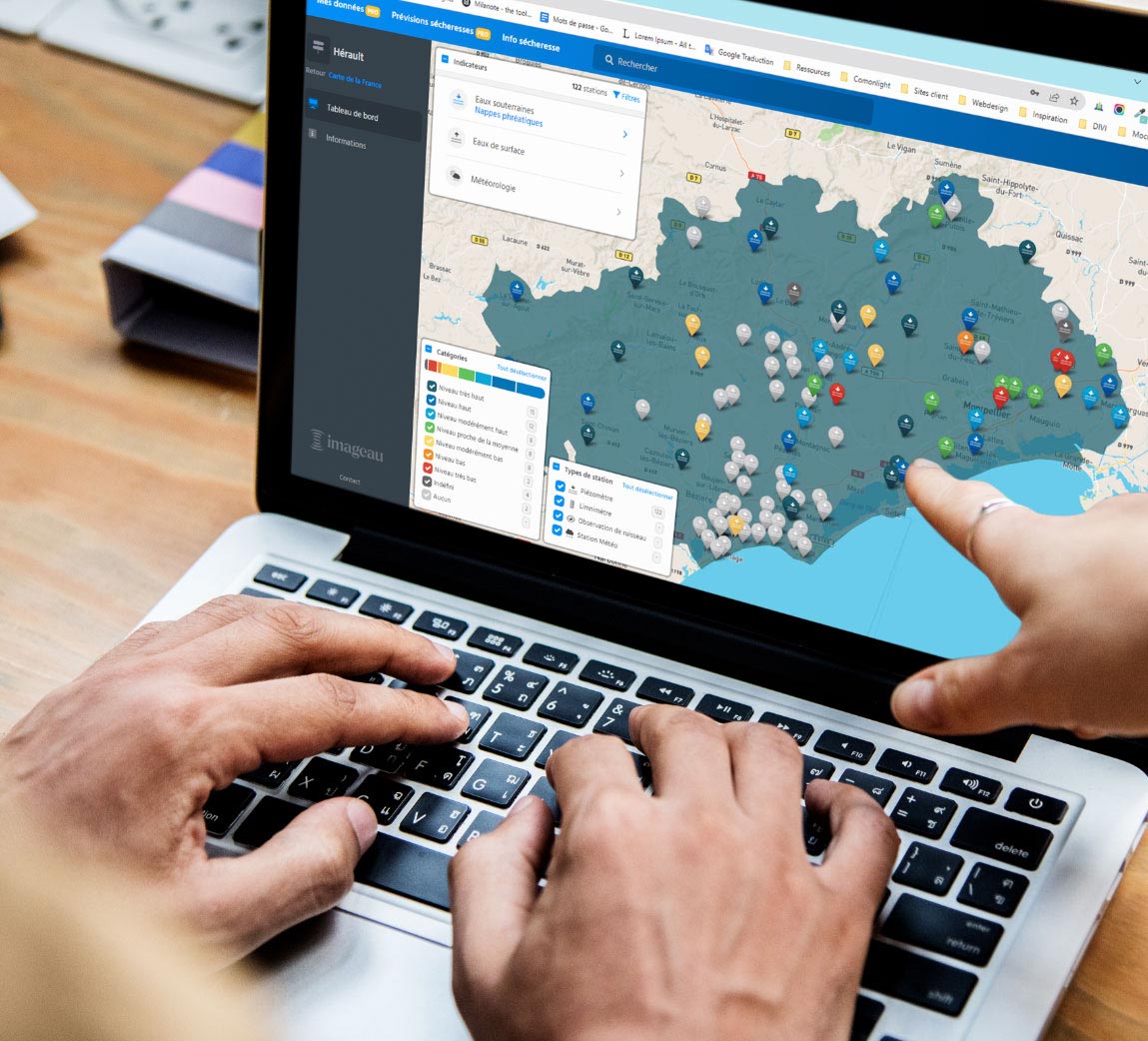 Validation/filters of raw data
The app detects possible metrology malfunctions and filters out erroneous or missing data.
Drought orders in real-time
Instantly visualise the current alert zones in relation to your region and your catchments, or for the whole of France. The update is daily from the government website Propluvia. Local areas concerned, duration of validity, restrictions, history: access the detailed characteristics of each local government drought order.
Multiple data analysis tools
Maps, pre-constructed graphs, bar graphs, data export, etc. to facilitate analysis and decision-making.
Notifications (Web/Email)
You are automatically alerted of any abnormal situation: sensor failure, change in status of an indicator, malfunctions, etc.
Documentary management of your observation stations
EMI Vigilance allows you to centralise your technical documents and to trace your interventions in the field.
Daily calculation of drought indicators
The app interprets your raw data and transforms them into decision support indicators, according to calculation rules derived from international standards.
Drought report
You are automatically alerted of any abnormal situation: faulty sensor, change of status of an indicator, malfunction, or new drought order in your region.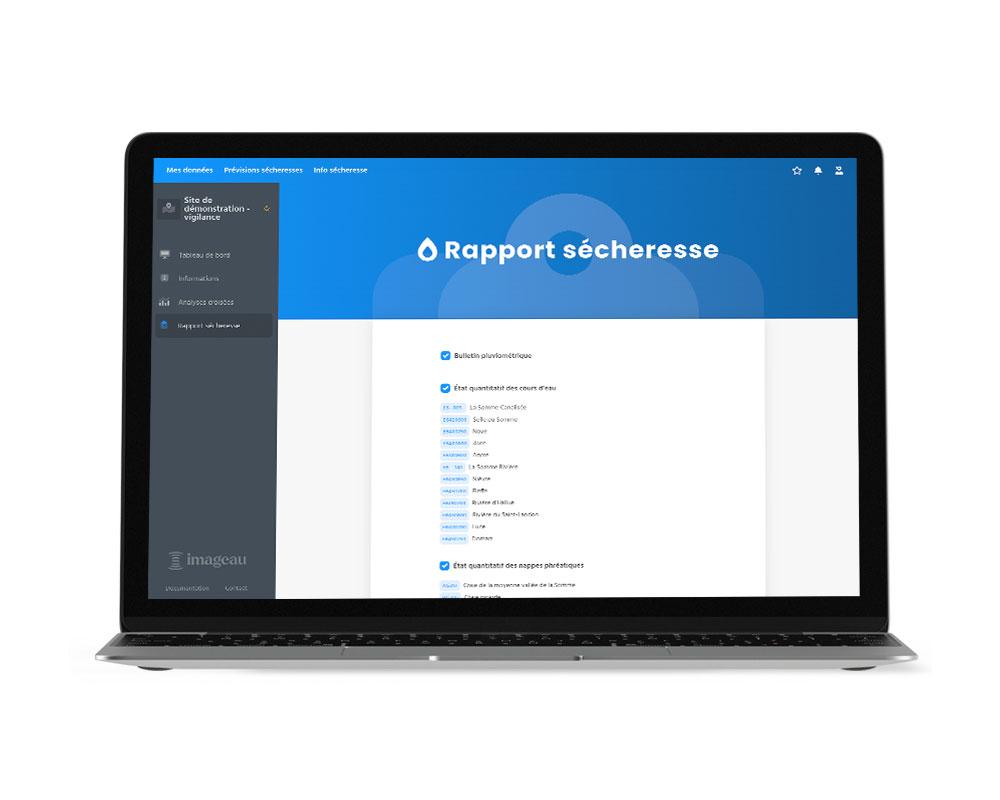 Example of monitoring
created for the Syndicat des eaux de la Manche (SDEU 50) in Normandy).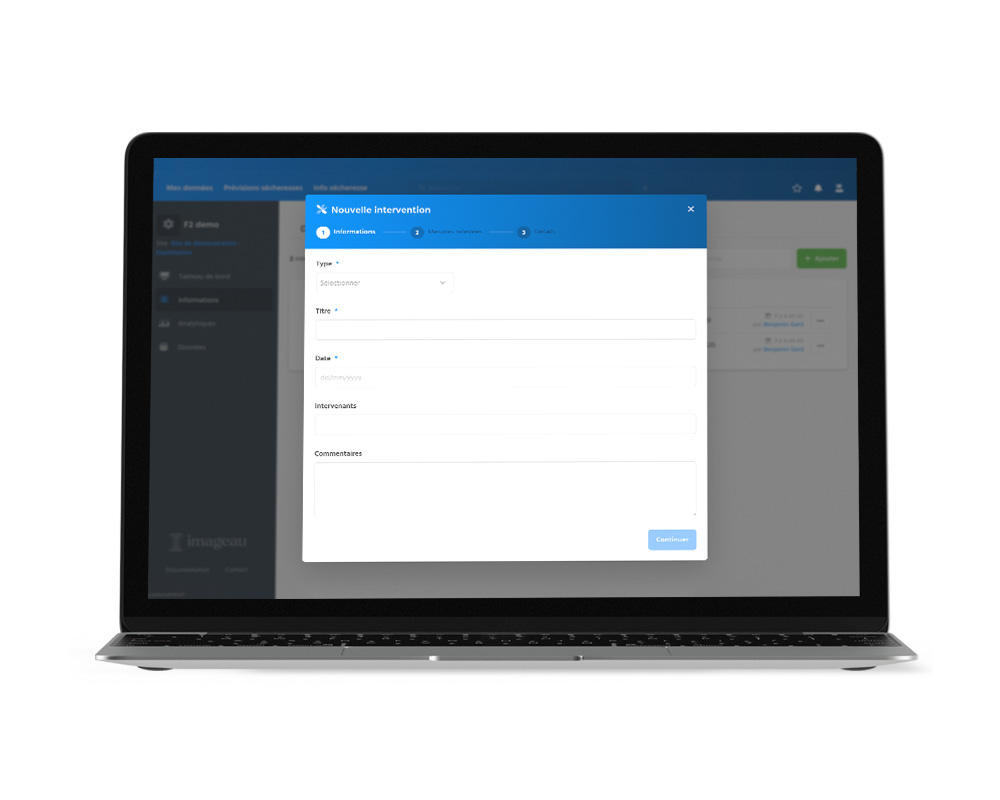 Management
of the maintenance of your stations.
Production
of bar graphs of the data from your stations.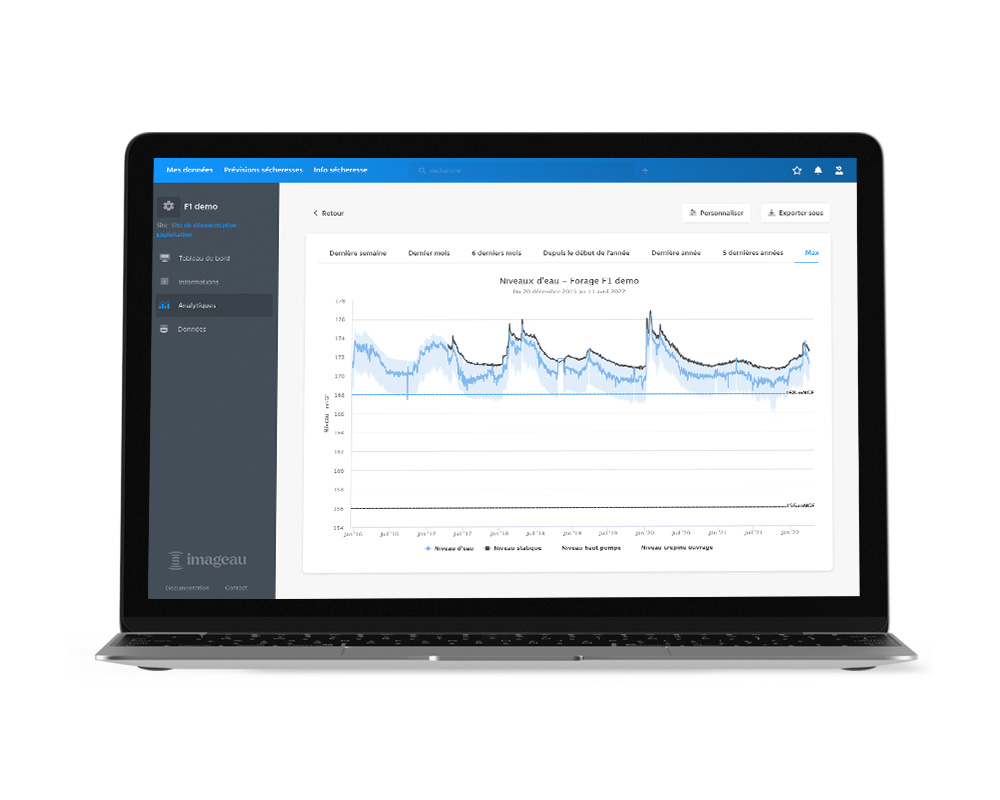 Monitoring of water levels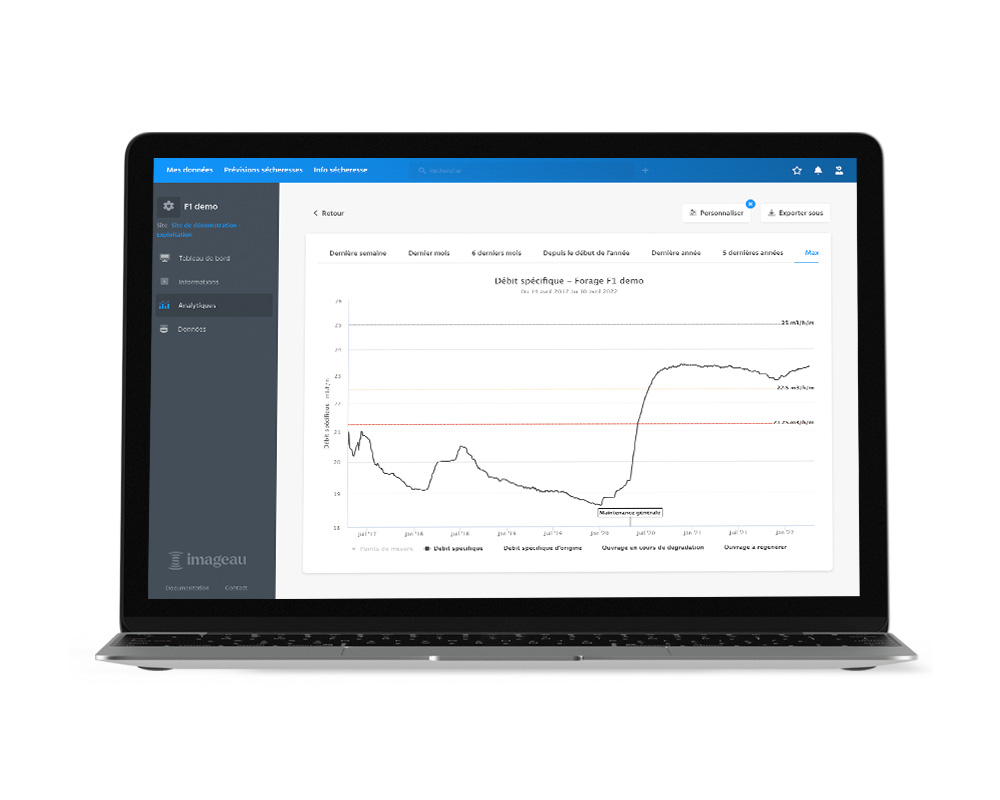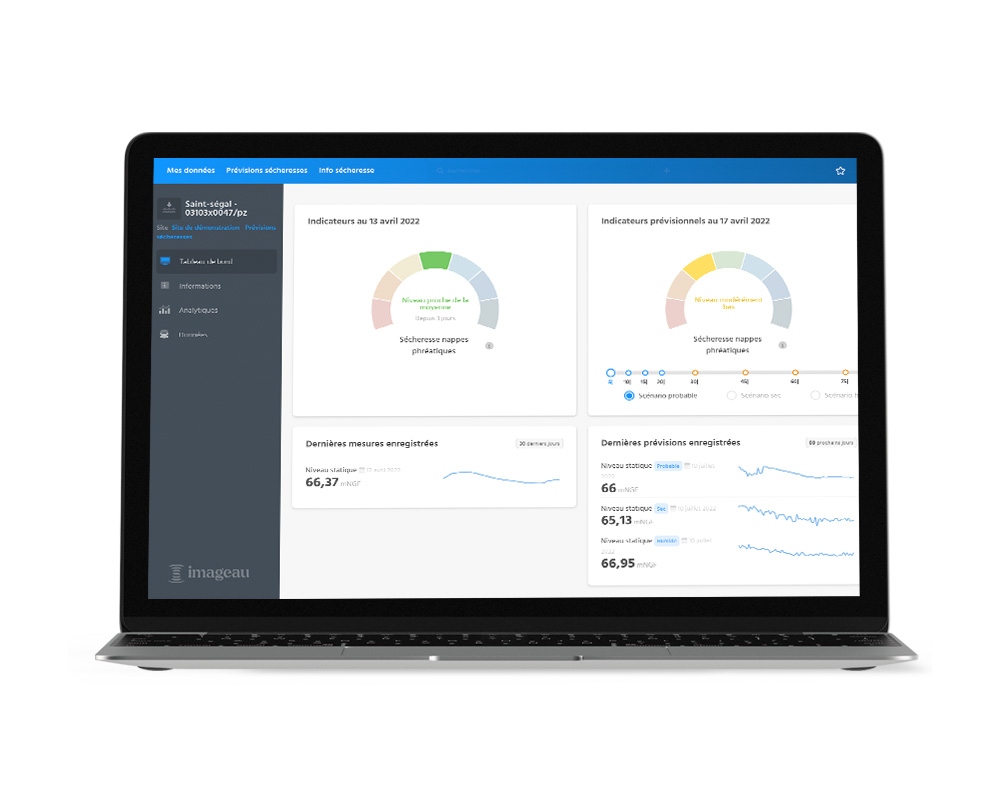 Hydrogeological experts from the design team are at your disposal to define your resource monitoring network. They will assist you from the choice of sensors to the creation of your website in the EMI space.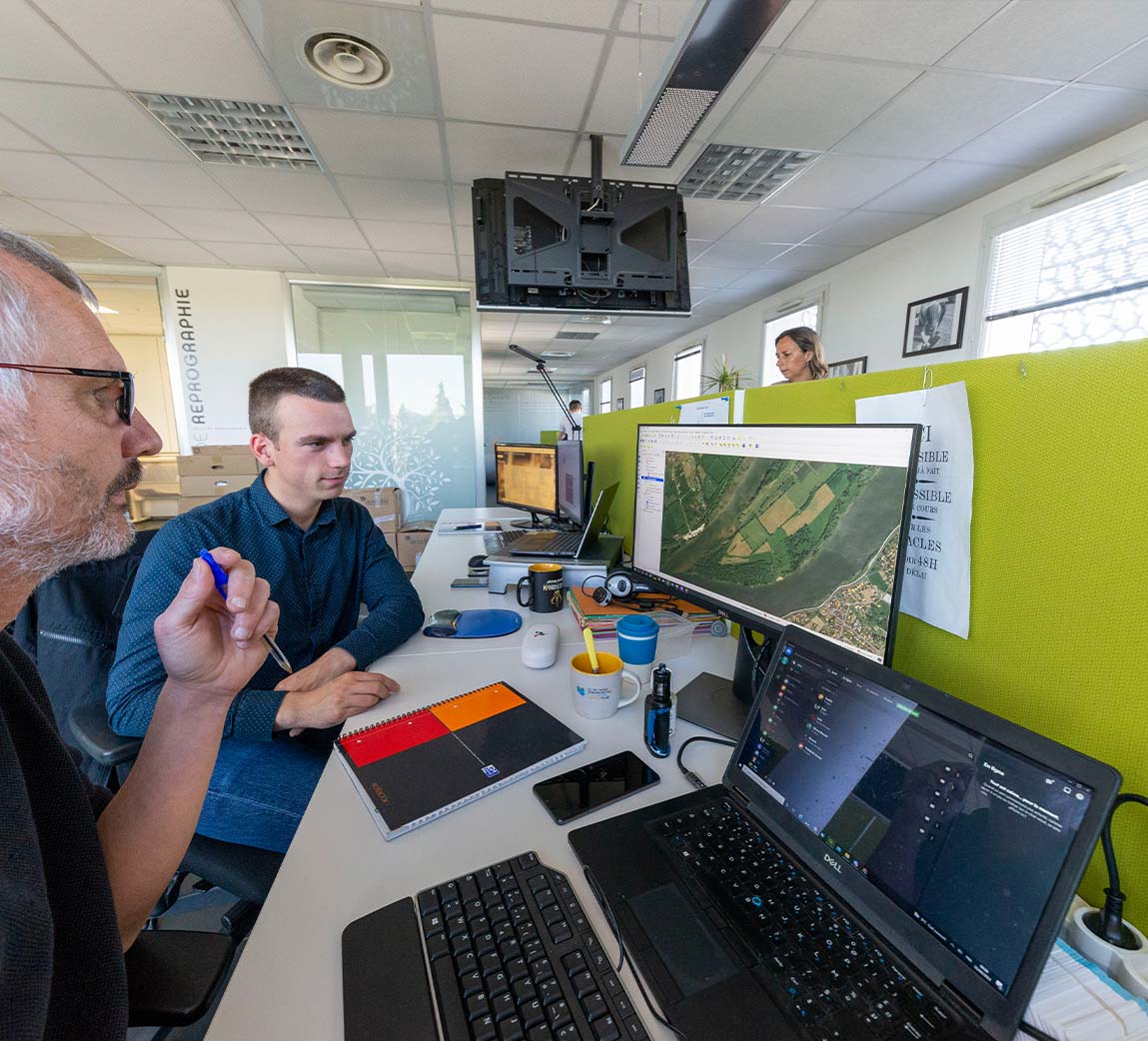 To manage your own water resource monitoring network
Water professionals dedicated to monitoring water resources
First year € 1,300 ex-VAT per private station
Subsequent years € 500 ex-VAT per private station
Pricing dependant on quantity
The data entered on EMI applications remains strictly confidential, secure and hosted on servers in France.